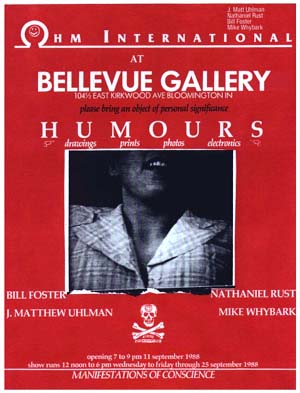 This year, a heavy gloom came upon me just after the first week of the month of September. I put it down to the same things you all did. Yet, although last year I felt wrecked by the news, I didn't recall such a paralyzing black mood as that which held me in its smothering paws last week. And yet, it seemed, somehow, familiar.
I am going to tell you a sad, sad story this week.
You may wish to look at the date in the flyer I reproduce above. Click it for a larger view.